September, 2018
Fern Short Film Release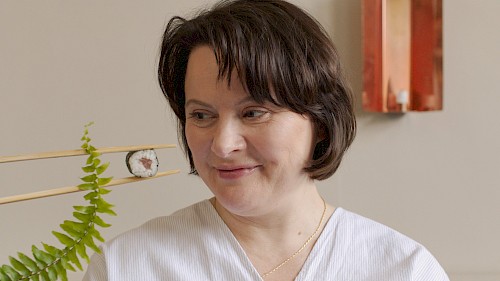 We are pleased to announce the release of our recent work on short film 'Fern' by Johnny Kelly and Nexus Studios.
The short film has been featured in several film festivals and recently won 'Best Comedy Short' at Rhode Island Film Festival!
Fern stars Monica Dolan as a woman grieving the recent loss of her husband when she forms an unlikely relationship with a houseplant. The sound design was an important part of the story telling, particularly when bringing the character of the fern to life in this dark comedy.
Sound designers Jon Clarke and James Utting, speaking about the creative process, said "after testing out creature voices and experimenting with pitching sounds of animals and people noises, we settled on stripping back the amount needed, to arrive at a point where there is intrigue and curiosity without over-selling the idea that the plant is alive."
James added, "we spent time adding layers of foley to give the film depth" and to ensure that the sound was "very natural in order to direct the audience's attention to the drama unfolding on screen".
You can watch the entire film online here vimeo.com/johnnykelly/fern