November, 2017
HPA Awards 2017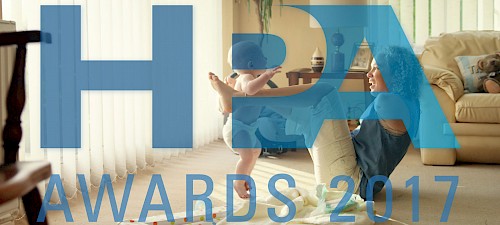 We are delighted to have won the award for Outstanding Sound in a TV commercial at this year's HPAs. Anthony's work for Channel 4's iconic, 'We're The Superhumans' saw us pick up the accolade at the recent ceremony in Los Angeles. This award marks the fifth consecutive year that the Hollywood Professional Association have recognised our sound design work. The category also featured a nomination for Anthony's work on Virgin Media 'This is Fibre', whilst Neil, Jack & Ant were also shortlisted for Honda 'Up'.
The HPA Awards recognises individuals and companies for outstanding contributions made in the creation of feature films, television, commercials, and entertainment content. We are immensely proud to have been the recipients of the Outstanding Sound honour over the past five years.
Anthony, our Founding Partner & Creative Director says,
"Thank you to the HPA Awards for once again recognising our work. To be nominated is an honour, but to win a fifth consecutive award for Outstanding Sound is utterly amazing! It's great to see the impact that 'We're The Superhumans' has made on audiences around the globe. It's a special film and we are proud to have been a part of it."