May, 2018
British Arrows 2018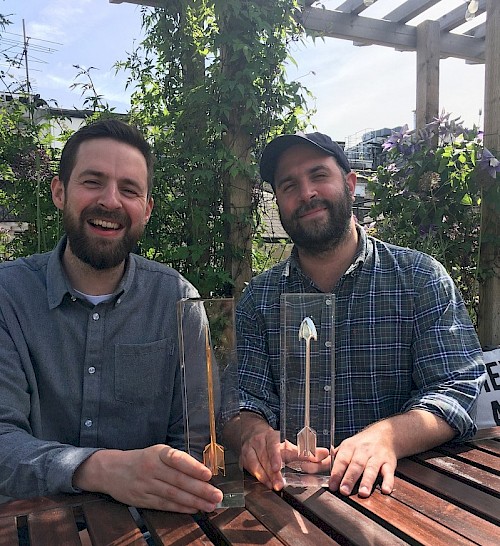 What a night at this years British Arrows Awards!
We are absolutely honoured to have been awarded Gold and Silver Arrows for Best Sound Design!
Neil picked up Gold for his stunning work on Oxfam's 'The Heist No One Is Talking About' which was directed by Tom Green at Stink.
Phil was awarded Silver for some sterling sound work on FIFA 18, 'More Than A Game' which was directed by Adam Berg at Smuggler.
To top off a wonderful night for the Factory Family, it was great to see SIREN pick up two Silver awards for their music on Waitrose 'Snowed In' and Oxfam's 'The Heist'.
Massive thanks and congratulations go out to all involved.